Hover
Hover
Hover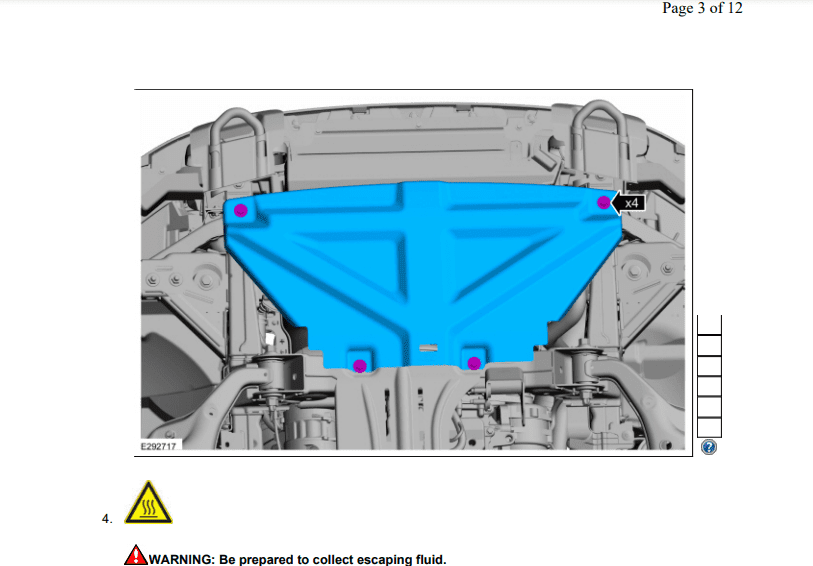 Hover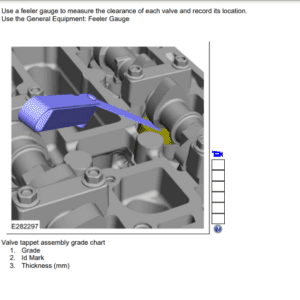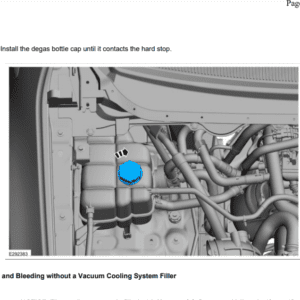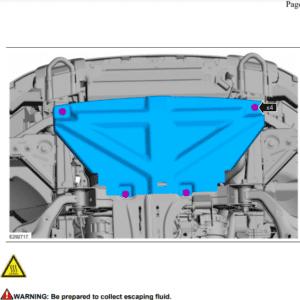 FORD RANGER 2019-2022 FACTORY REPAIR SERVICE MANUAL
$9.99
OFFICIAL WORKSHOP MANUAL +Wiring Diagrams
FACTORY REPAIR SERVICE MANUAL
SAME AS FORD SERVICES USE
Description
WORKSHOP MANUAL SERVICE & REPAIR GUIDE for FORD RANGER 2019-2022 +WIRING
FORD Ranger 2019-2022 OFFICIAL WORKSHOP MANUAL +Wiring Diagrams
FACTORY REPAIR SERVICE MANUAL
SAME AS FORD SERVICES USE
The car manufacturer uses the same to build your car!
The same is used by Official and Authorised Car manufacturers' Services to fix your car!
100% Complete and 100% Approved
2015-2018 FORD Ranger MANUAL SERVICE REPAIR
Technical Information
Applies to
FORD RANGER
MODELS
RANGER
ENGINE
– 2.3L EcoBoost (201kW/273PS)
MODEL YEARS
2019, 2020, 2021, and 2022
GEARBOXES
Automatic, Manual
No. OF PAGES
OVER 4747
LANGUAGE
ENGLISH
WIRING
YES
Content
It contains all the official FORD manufacturer specifications, and repair instructions step by step with illustrations and wiring diagrams.
The manual contains instructions and procedures for repairing all systems (engine, suspension, transmission, etc.) of the FORD Ranger.
TABLE OF CONTENTS
Passive Anti-Theft System (PATS) Keyless Entry
Diagnostic Trouble Code Charts
Wire Terminal Inspection & Removal
Identification Codes
Jacking and Lifting
Noise Vibration and Harshness
Ride Height Measurement
Suspension Diagnosis & Testing
Front Suspension – RWD
Front Suspension – 4WD
Rear Suspension
Wheels and Tires
Tire Pressure Monitoring System
Driveshaft
Diagnosis and Testing
Front Drive Halfshafts
Brake System General
Front Disc Brake
Parking Brake and Actuation
Power Brake Actuation
ABS and Stability Control
Steering
Engine
Fuel
Accessory Drive
Starting System
Engine Ignition
Intake Air Distribution and Filtering
Evaporative Emissions
Electronic Engine Controls
Automatic Transmission
Transmission Cooling 10 Speed
Four-Wheel Drive Systems
Exhaust System
AND MOCH MORE
HOW TO RECEIVE WORKSHOP MANUAL
You can download the Workshop Manual instantly after you made the payment.
Choose
Pay
Download the Workshop Manual instantly after the payment is done.
ABOUT THE MANUAL & IMPORTANT INFORMATION
The workshop manual is the same as used in official and authorized Dealer services and professional automotive services
You can follow all processes precisely as the car manufacturer recommended – maintain your car in the same way as professional and official services do
The PDF file is compatible with all systems i.e. Android, iOS, Windows, Linux
The PDF file is compatible with all devices like Notebooks, laptops, tablets, smartphones, PC, etc.
You can find any keywords in the Workshop Manual by search option
The Workshop Manual contains a Table of Contents
Any page, chapter, or whole manual can be printed out at every moment
You will get instant access to the Workshop Manual after purchase
You no longer have to wait for the postman, you have this instantly!
Our Workshop Manuals are Searchable (you can find any keyword) and contain a Table of Content
Only We have complete and original Official Workshop Service & Repair Manuals, so you might be sure you will not find more complete anywhere else – 100% approved by the car manufacturer
This is Official Factory Workshop Service & Repair Manual from the car manufacturer
This Workshop Manual was used by the car manufacturer during the building of your car and also it is used by the Official and Authorised Car manufacturer's Services
The workshop Manuals are 100% free of viruses spyware etc. so you are safe!
With this complete Workshop Manual, you will be able to provide any repair and fix any problem (doesn't matter if it is an electrical issue or mechanical, everything!). You will save thousands of pounds!
Ilustrations and tables.
Tags:
FORD Ranger PDF Workshop Manual,
FORD Ranger PDF Repair Manual,
FORD Ranger PDF Service Manual,
FORD Ranger PDF Wiring Diagrams,
FORD Ranger Workshop Manual,